Follow these steps to get your BLUESNAP API credentials:

Please do it in conjunction with the settings that Bluesnap gave you in your signup email. If there are problems, please check on the Bluesnap side to see if they are receiving information from Funnel Buildr 2.0

1. Go to Settings > API Settings in the top menu of the BlueSnap Merchant Console.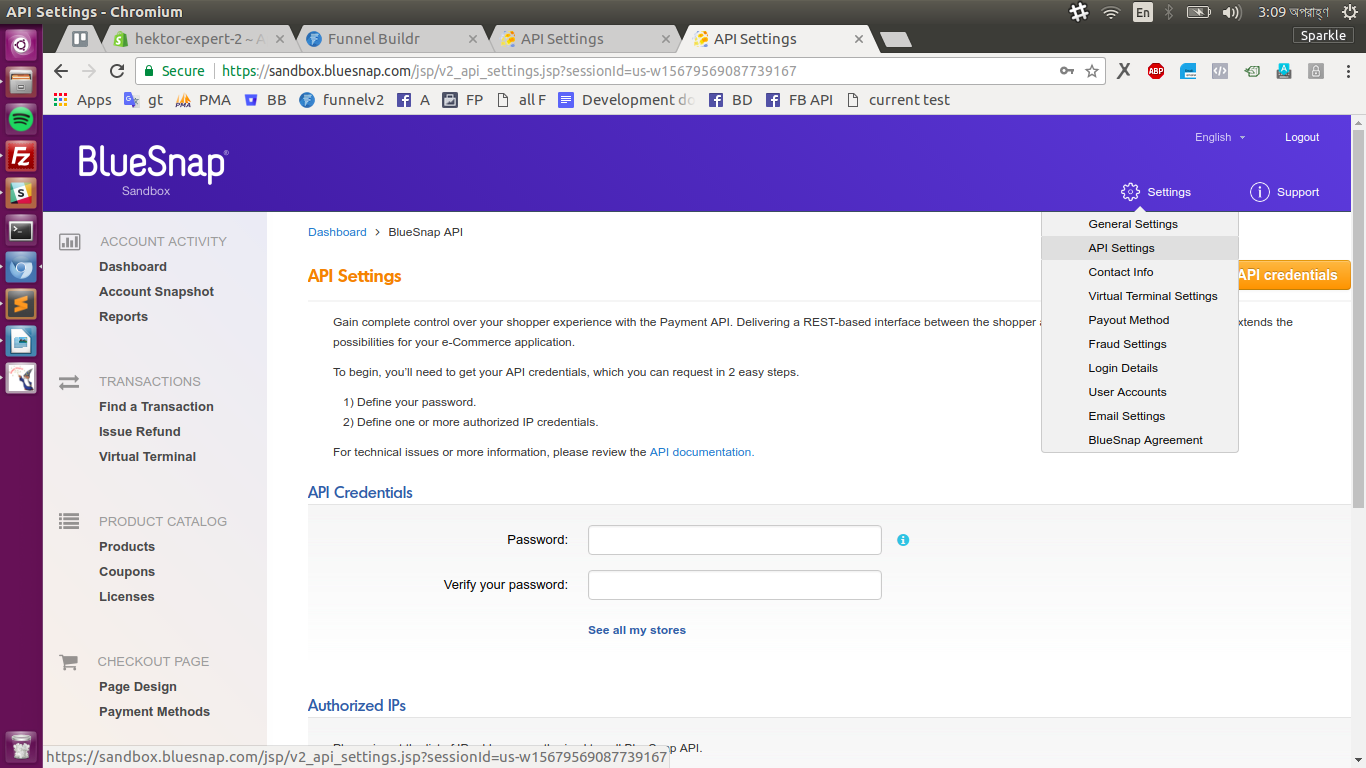 2. Define your API password by entering it in the Password and Verify your password fields and In the New IP Address field, enter this 52.11.250.247 IP address.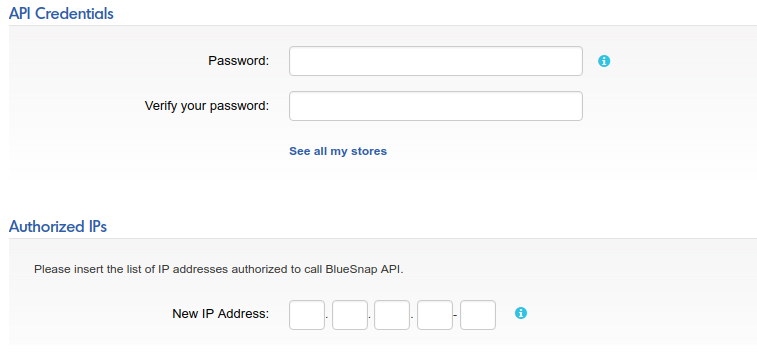 3. Click Request API credentials.


The credentials are generated and your new API Username is displayed.


Put this username and password in funnel buildr admin panel